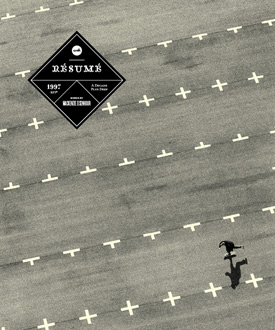 Courtesy of Cliché

"Europa" to "Freedom Fries."

More than a decade after their meager beginnings in
Jeremie Daclin's
hands, Cliché Skateboards has become one of the most recognized European brands in the world and one of the more revered in skateboarding as a whole (without even mentioning the qualifier "European"). Now under Dwindle, Cliché was a large part of the European skate scene and, itself, expanded into a team of amazing skaters and unique graphics. Working with great photographers and filmers, it's got a feel that's all it's own, especially with
Fred Mortagne's
post-Menikmati/Sorry creative hand. In their book, "Résumé," available in December, they chronicled the company and the great expansion of Europe's largely-independent skate scene to big britches in this era of globalization. Check out the
book's blog
and a
complementary video
.
Return To Full Blog